Gone Country Hats Presents Whiskey and Cigarettes Country Radio Show is happy to announce the airing of their exclusive interview with Featured Artists Sharon Marie White. Ms. White joined award-winning host, Nik Bernitz Pizzigoni, to discuss her burgeoning career, including her latest single, "Small Town Prayer."
The interview with Sharon Marie White will air this coming Sunday, April 18th, 2021, between 11am ET-3pm ET. The live show airs on Military Brotherhood Radio at http://www.militarybrotherhoodradio.com.  Whiskey And Cigarettes is also re-broadcast on 39 internet and am/fm syndicate stations, and their affiliates around the world.  The show is also available on demand, on Soundcloud and at www.whiskeyandcigarettesshow.com.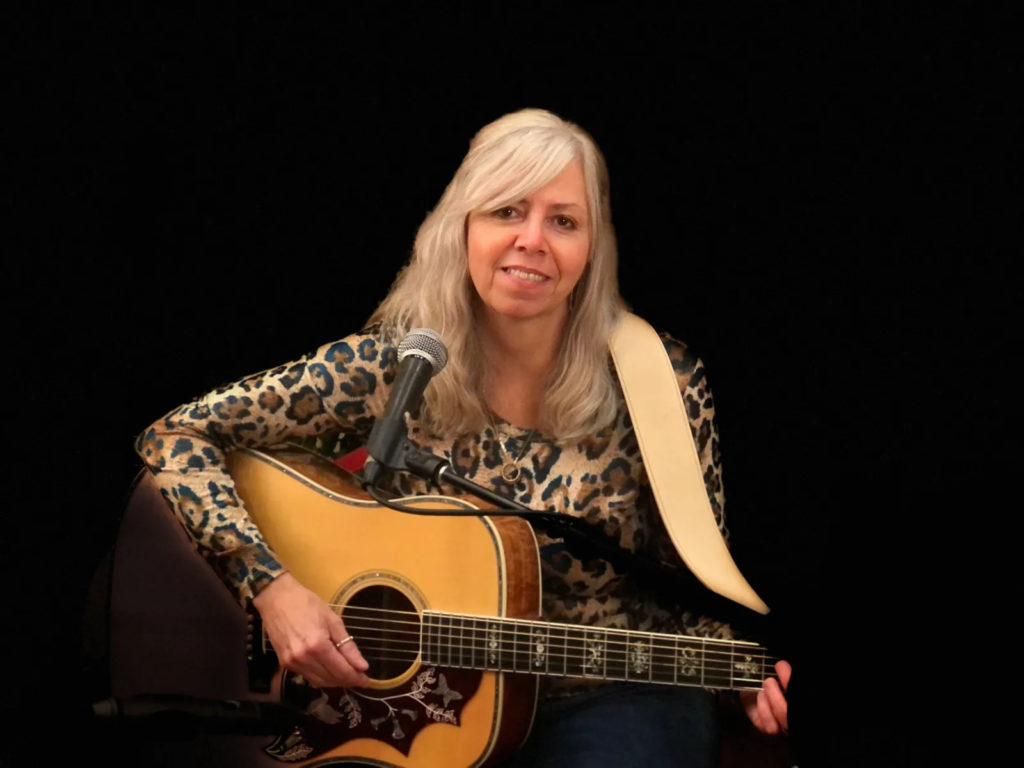 Sharon Marie White grew up in the small town of Napinka, Manitoba, Canada and now resides in the foothills of the Rocky Mountains west of Calgary, Alberta, Canada. At the age of 14 she learned how to play the guitar and from that point she spent most weekends around southern Manitoba and Saskatchewan playing gigs all over the provinces. This present day music veteran is focused and constantly honing her songwriting skills in Country, Folk and Blues Genres. Her lyrics are pure storytelling with melodies that move the listener to believe that she is writing their story. As horrible as Covid has been it has opened up new opportunities for making more music and getting it out to the world. She even started her own Youtube channel and does a weekly show 'Coffee with Sharon'. The show airs on her Facebook 'Sharon Marie White – Eclectic Soul Music' page which features where to find her music, her performing new songs & doing a spotlight on other Canadian artists. She's been thrilled to get her music out to the world doing interviews from radio stations in Ireland, Scotland, the UK, the US and here in Canada. In a recent quote from Sharon…"I am just getting started", and she's very grateful for the exposure and excited for what the future holds! https://sharonmariewhite.com/
Gone Country Hats Presents "Whiskey And Cigarettes Radio Show" is a weekly show, originating in Milan, Italy, hosted by the "Romeo of the Rodeo" Nik Pizzigoni.  Nik is a Nashville Universe Awards Winner, International Music and Entertainment Association Award Winner, a New Music Awards Winner, AMG Heritage Awards nominee,  and an Independent Country Music Association nominee. The show features a unique blend of classic, current and indie country, trivia, contests, artist spotlights and interviews and Nik's European charm. Previous guests have included Charley Pride, Hank Williams, Jr., Charlie Daniels, Steve Wariner, John Rich, Oak Ridge Boys, Lorrie Morgan, Bill Anderson, Luke Bryan, Bryan White, Travis Tritt, Lee Greenwood, Collin Raye and many others.  www.whiskeyandcigarettesshow.com.